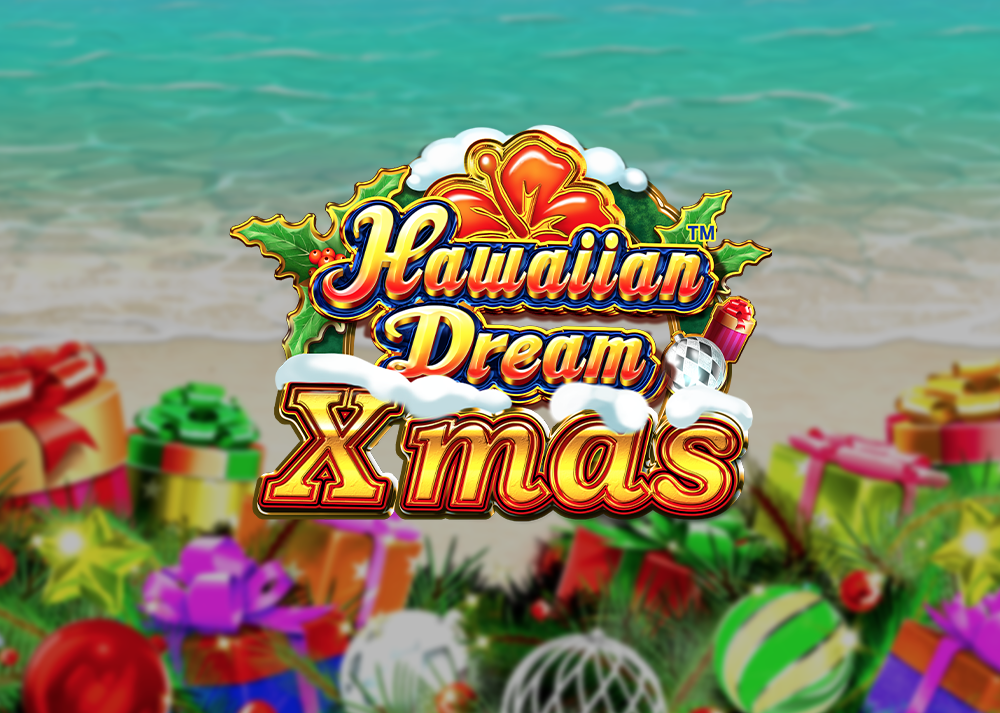 It's the most wonderful time of the year, and if that wasn't enough, you are in Hawaii. Hawaiian Dreams Xmas is a 5-reel, 5-pay line slot from Japan Technical Games, or JTG for short. As the reels fill with wilds, respins, free spins, and a fun bonus game, it's a beach-paradise lover with a magical Christmas twist.
JTG has left its mark already – and its selection of high-quality games, packed with bonuses (and big win-potential) have left many providers wanting to learn more about the game developer – and to have their games.
JTG is a very well-known provider in Japan and if you still don't have their games, you still are not targeting your market well with this unique provider!
Hawaiian Dream Xmas Theme & Story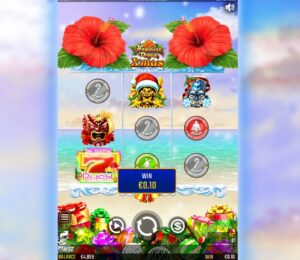 Hawaiian Dream Xmas is a sequel to the 2018 slot Hawaiian Dream, and it continues the beach theme. It's an enjoyable setting that differs from its predecessor because of the added Christmas essence.
While many of us picture a snowy Christmas spent wearing novelty jumpers and devouring a massive turkey, the gorgeous ladies in this slot get to frolic on the beach in nothing more than a bikini and a Santa hat. It's a little exaggerated, but it shows players how people on tropical islands might spend their holidays.
For those Players who desire their slots to be feature-packed, Hawaiian Dreams Xmas has a lot to offer. There are several ways to win free spins, as well as a bonus game and respins, which keep things fascinating. The graphics are suitable, and the overall gameplay is smooth, so it's a slot worth endeavoring.
Hawaiian Dream Xmas Graphics And Soundtrack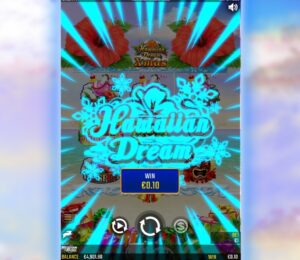 The 3×3 slot is set on a captivating beach, where players can sit on the white sand and gaze out at the crystal-clear water. The ripples are constantly moving, almost up to the bottom of the reels, making it appear ideal for paddling.
While the sky is blue and dotted with a few fluffy clouds, specks of shimmering light fall from above to indicate the season. On top of the reels sits two large red hibiscus flowers which gently blow in the sea breeze. The graphics are pleasing to the eye and contributes to the creation of a calm atmosphere, which is ideal before you begin spinning the reels.
Coins with Christmas images, some neon and some solid, appear on the reels. There are also tiki totems, some of which are radiant neon colors while others are classic colors. There are also surfing ladies, cocktails, and the lucky 7 symbols, which can help boost your balance if found in the right place.
The soundtrack does an excellent job of incorporating both themes, with a calm and breezy rhythm intertwined with light jingling. As you scroll through the features, you may hear the jingle of a Christmas melody.
Play Hawaiian Dream Xmas
The Hawaiian Dream Xmas layout is straightforward, with the spin button located in the prime central position below the reels. On the right are your wager options, plus the choice to play at standard, high speed, or turbo. There is also an autoplay option that allows you to choose between 10 and 250 automatic spins of the reels.
The information button on the right takes players to the game settings, rules, and paytable. You'll also learn more about the features and how to use them.
Hawaiian Dream Xmas Bet And Win Sizes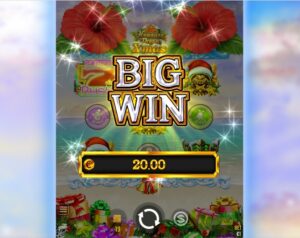 The minimum bet starts from 0.20 up to the maximum of 500.00, the game slot is perfect for those who don't have experience with casino games yet, and of course the high rollers! Exciting and Fun!
The paytable section will show you how much each symbol is worth. The Christmas-themed coins pay the least and are worth between 0.1x and 1x your bet when three of them appear on a winning pay line. Tiki totems are more valuable, with 2x, 4x, 10x, and 20x your bet available depending on which color totem you land.
There are also some special symbols to keep an eye out for, which can pay various amounts.
Hawaiian Dream Xmas Bonus Features And Free Spins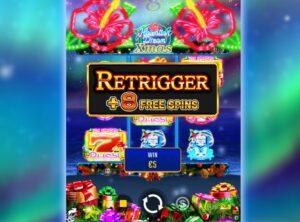 Hawaiian Dreams Xmas has several features which keep playing incredibly interesting.
When the player land three of the respin cocktail symbols on the reels in the main game, They will automatically trigger respins. The players will first win 0.1x your bet, then the reels will spin again to help them win even additionally. When they land a respin, the background color changes to blue, green, purple, or red. If you make it to red, you can activate the Rush feature.
The Ultimate Rush is a free spins round with three sisters. They can take up the full reel, which can cause an enormous prize to be won. There is also the Hibiscus Rush Super, which is another free spins feature that allows higher payouts when the hibiscus flowers on top of the reels begin to glitter. Rush can also be triggered if three lucky 7s appear on the reels and the hibiscus flowers glow.
There is also a Sunset Bonus game in Hawaiian Dream Xmas, which involves the surfing girl. When this is triggered, you will see the girl holding her prize-laden surfboard. To receive your prize, turn off one of these lights.
Hawaiian Dream Xmas RTP And Volatility
Hawaiian Dream Xmas RTP is high and same as its volatility, Our Japanese customers will surely love the thrill and perfect for Christmas. Let try your luck !
HAWAIIAN DREAM FULL VIDEO: