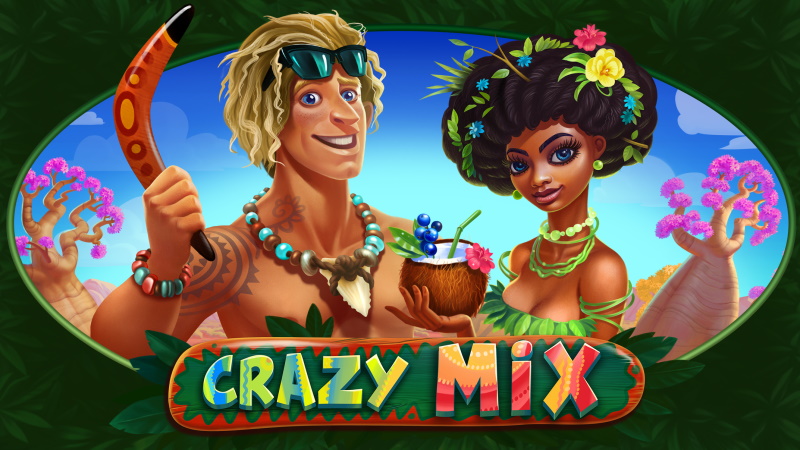 Leading online gambling content publisher Yggdrasil is preparing to take a trip down under with TrueLab's latest release, Crazy Mix.
The game is set in a flora-filled tropical environment where two characters Chuck and Aneka, act as Wilds on the reals, with Chuck also active to the side of the screen, persuading players along the way. Chuck can activate re-spins and also collect fruit for the cocktail by throwing his boomerang across the grid.
Players are awarded with a respin, a fruit and gain one point to the progressive multiplier when Chuck lands on any reel. Completing a cocktail of over four fruits will earn players fie Cocktail Free Spins, where a combination of fruits defines the bonus features, while Jackfruits award extra spins.
Crazy Mix is TrueLab's fourth game within the YG Masters offering, following Viking Runes. It features a vibrant tropical nature including lizards, turtles, koalas, kangaroos, and more.
The title is developed via Yggdrasil's state-of-the-art GATI Technology, allowing partners to utilize the pre-configured, regulation-ready, standardized development toolkit to produce high-quality content.
"Crazy Mix is a slot filled with sparkling colors, unstoppable fun and collectible features to ensure every spin is unparalleled," Stuart McCarthy, head of products and programs at Yggdrasil, said.
"With an array of free spins due to the contents of the cocktail, players enjoy a fantastic experience in an incredibly immersive world," he added.
TrueLab's chief business development officer, Vasily Polynov, also commented saying:
"We always aim to bring something truly unique to the table with our games and Crazy Mix is no different. Fruit, flora, fauna and fun combine to create an unforgettable adventure."