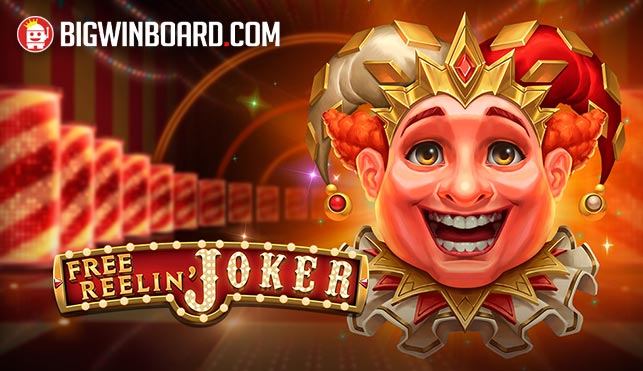 Igaming software provider Play'n GO has another winning card up their sleeve with the release of the next installment in their Joker series, Free Reelin' Joker.
The game, set in a funhouse-style environment, sees the Free Reelin' Joker finally come home from his mischievous adventures. He's the roaming brother to the Joker sisters and the latest member to join the group.
Free Reelin' Joker boasts of a simple and classic style. It is a model slot game that comes with all the features and symbols commonly found in a traditional fruit machine, including fruits, Wilds, and sevens.
Players start with three reels and only one payline with the Free Reelin' Joker acts as a Wild. Furthermore, there's the Golden Joker that can appear anywhere on the reels giving players the chance to double their winnings. And lastly, there's the Free Reelin' Fun reel expansion option that increases the suspense of a potential 3-of-a-kind to a 6-of-a-kind win.
Play'n GO's Head of Games Charlotte Miliziano notes that as the Joker family grows, the provider continues to develop their character's narratives and unique skills; add new spins on every game whilst retaining the traditional look and feel of nostalgic fruit machines.
"Like with the other games in the Joker series, Free Reelin' Joker is fast-paced and designed to thrill! We love how each character has their quirk, and you really get to see their personalities as the family continues to grow," Miliziano said.
"Merging classic slot game elements with exciting visuals makes for a game that everyone can enjoy, paving the way for next-level slot entertainment," she added.