A group of talented designers, professional engineers, and visionaries founded Spadegaming in 2007. The company is headquartered in Asia, but it also has a subsidiary in Malta that is licensed by the Malta Gaming Authority. Spadegaming has released a collection of over 100 online casino games, the majority of which are slot machines. Every few months, the developer releases new gaming options, which expands the catalog.
The gaming software developer has established itself as one of Asia's leading online gaming providers and is now expanding into new markets. Its signature games with Asian themes are already popular, and Spadegaming aspires to compete with the industry's best gaming software developers by developing high-quality games with perfect mobile compatibility.
A quick look through the Spadegaming games list reveals a strong affinity for Asian  and European culture. The developer's tagline is "More than games," and it adheres to it by providing players with a storyline to follow while playing their favorite slots.
To show its diversity, the provider also has a handful of classic slot machines that come with the usual straightforward payouts and simple gameplay. If you prefer fast-paced action, the developer has a dose for you as well. Therefore, spinners will have more than they can bargain for.
Top 12 Spadegaming game recommendations:
Fishing God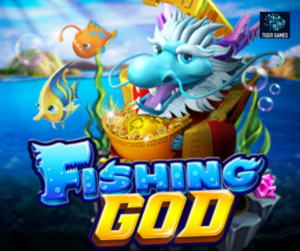 In the depths of the mysterious ocean, lies the Dragon King who has amassed wealth beyond imagination. Brave explorers have traveled to the deepest parts of the ocean and found the Dragon King's mansion, but it has been taken over by an endless number of fishes.
The Dragon King has promised to reward those who help him take back his mansion by sharing his wealth. Become one of the brave explorers to help the Dragon King, earn great rewards and the right to be called the Fishing God today!
Magical Lamp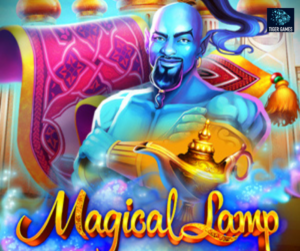 Take a trip into the wonderful land of Magical Lamp, a place where magic is everywhere, where genies and magic carpets take you on adventures beyond your wildest dreams.
In this magical land, you will be wowed with symbols that merge together to give you a giant surprise, and magic lamps filled with hidden wonders, waiting to erupt at the gentlest rub. Let the mighty genie bless you with good fortune and discover the treasure of a lifetime in this magical land!
FAFAFA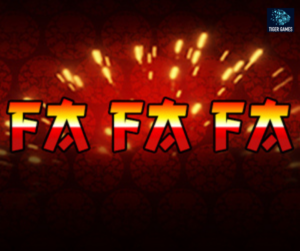 'Fafafa' lets players relive their excitement again and again by stripping the game down to its essentials, keeping it to only 1 line and 1 symbol with different colours to represent the different multipliers for a fast-paced and straightforward gameplay. Without distractions or the need to understand complicated game mechanics, 'Fafafa' is suitable for players of all levels.
Baby Cai Shen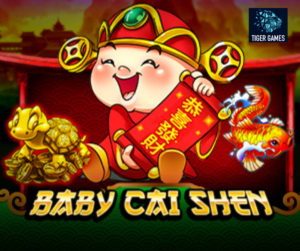 The newest and cutest Prosperity God, Baby Cai Shen is here to bless you!
As the newest Prosperity God, he needs everyone's support and help to complete his mission, which is to share and give out as much wealth as possible in the shortest time.
Let's all join forces by playing the game together, to help Baby Cai Shen complete his mission and be acknowledged by the heavens!

Double Fortunes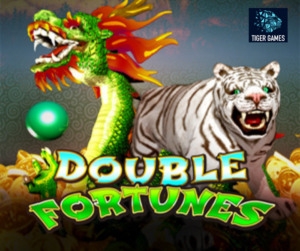 The Green Dragon and the White Tiger, two of the most beloved ancient Chinese mythical animals are here to bring you great fortune!
Each mythical creature brings its own unique blessing to players, offering different ways for you to win big rewards.
When the Green Dragon and White Tiger meet, a winner is sure to be born! Will you be the winner?
Play Double Fortune now to find out!

Lucky Koi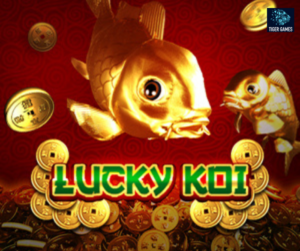 For those who are fond of lucky Asian symbolism in their slots, Lucky Koi is the perfect game for you! Set in a water garden theme with a golden koi as the centrepiece, the game's features include beloved Asian lucky symbols like lotuses and a money tree as well. Most importantly, there are lots of gold to be won! With all the luck on your side, this is a game that you cannot miss!
DA FU XIAO FU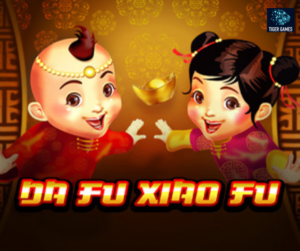 The lucky duo, Da Fu Xiao Fu are here to brighten up your day! Their playful nature makes it impossible to not have fun with them around, especially when they bring treasures from the heavens to share with you!
Da Fu loves to give unexpected WILD surprises, while Xiao Fu loves Scattering her treasure and giving out freebies! Don't miss your chance to play with them and have a great time!
ZEUS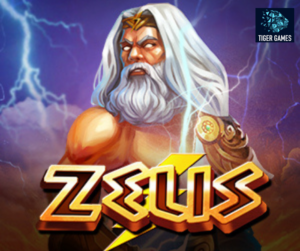 All hail the god of the sky, the god of thunder and lightning, the king of all gods, Zeus! Join Zeus for a tour of Olympus, the majestic city of gods, and let him guide you to the land of fortune and wealth.
Watch as the mighty Zeus' lightning bolt strike down and reveal the treasures and riches that await you.
5 FORTUNE DRAGONS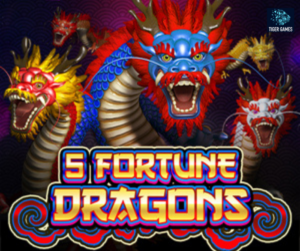 Dragons have always been an important icon in Asian culture and are viewed as auspicious beings that protect the people and the land.
Among the many dragons, there are a few that are responsible with taking care of the wealth of the world, and reward those who are worthy of becoming wealthy. Let the dragons in the game bring you unlimited wealth and fortune and enjoy a life full of prosperity!
PRINCESS WANG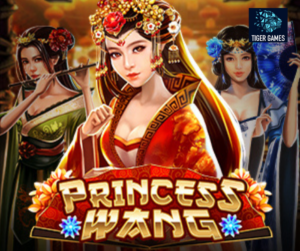 The Tang dynasty stands out in China's history for its literature, art and music, but above all, for bring the birthplace of women with unrivalled beauty. Travel back in time and space to the heart of the Tang dynasty, where beautiful maidens surround you with soothing music and attractive art.
If you are lucky enough to catch the eye of the legendary Princess Wang, you are in for a great time as she is famous for giving out handsome rewards to those who impress her.
HOYEAH! MONKEY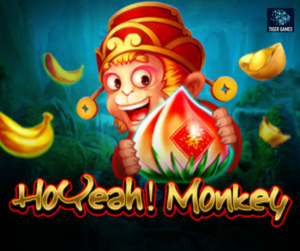 HoYeah! Monkey goes bananas in this fast-paced classic style one-line slot! No distractions, no interference, only a monkey and his goal of stealing the legendary Peach of Immortality from heaven.
Help Wukong steal the Peach of Immortality, and he will reward you handsomely.
FAFAFA 2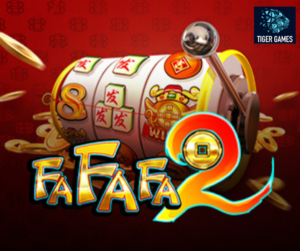 'Fafafa 2' builds on the same fast paced minimalistic gameplay of 'Fafafa', with the addition of random WILD symbols to give players more ways to win! When WILDs end up in winning combinations, they will randomly give double or triple rewards.
The simplistic gameplay with no bonus or free games makes it suitable for beginners and longtime slot players alike.